This page only shows primary logo variants.
For other related logos and images, see:
Eleven
2010–2018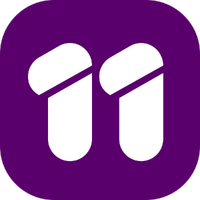 On 26 August 2010, Network Ten officially announced their intention to launch Eleven, the new youthful television channel. This purple logo came with the announcement. The launch of the channel took effect on 11 January 2011 and it replaced an SD simulcast of One HD.
10 Peach
2018–present

Typography: 
Barlow

Georgia
On 31 October 2018, Network Ten rebranded to Network 10 and subsequently rebranded Eleven to 10 Peach. The change brings Eleven in line with the wider 10 brand.