2000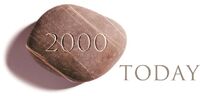 2000 Today was an internationally broadcast television special commemorating the beginning of the Year 2000. This program included New Year's Eve celebrations, musical performances, and other features from participating nations.
Most international broadcasts such as the Olympic Games, the Super Bowl, and the FIFA World Cup coverages originate from a limited area for worldwide distribution. 2000 Today was rare in that its live and taped programming originated from member countries and represented all continents.
Up to 5,000 staff worked on 2000 Today, 1,500 of them in BBC Television Centre in West London, where all eight television studios were used during the 28-hour broadcast. 2000 Today had a worldwide audience of 800 million people, with an audience of 12.6 million people on the BBC alone. 2000 Today is estimated to have cost $6 million to produce and broadcast.
Signals
Standard | HD | USMP TV (Música)
---
Former signals
Panamericana de Teleeducación | Canal 33 UHF | Cubo TV
---
Former business
Panamericana Producciones | PANAM Contenidos
---
Current: Buenos Días, Perú | D'Mañana | 24 Horas (Mediodía | Central | Sábados) | Panorama | El Dominical de Panamericana | Al Sexto Día | Porque Hoy Es Sábado con Andrés |

Vida y Hogar

| Teledeportes |

TV Ideas

|

Encantos del Perú

3 |

Volverte a Ver

5 |

Fanáticos

|

GMRTV

|

El Reto de la Balanza

|

Descubriendo el Perú

|

Los Animales Me Importan

|

Tu tesoro más grande: tu salud

|

Vida y hogar

|

¿De qué estamos hablando?
---
Former: El Panamericano | Cinco Manía | El Hit de la Noche | Perú | | Cincovisión | Juego para Dos | La Mujer en el Mundo | Bata pone el Mundo a sus Pies | Villa Twist | Su Menú | Sólo para Mujeres | Gran Teatro | La Hora de Orange Crush | Astro | Ésta es su Vida | Los cuentos de Doña Mariquita | Helen Curtis pregunta | Lo que vale el saber | Usted es el Juez | Cancionísima | La Pregunta de los 500 mil Reales | Novelas | Scala Regala... | Ante el Público | Mesa Redonda | Domingo a Domingo | Helen Curtis pregunta por 64 soles | Tealdo Pregunta | Musiphillips | Magazine | Ante el Público | La Torre de Babel | Mónica | Trampolín a la Fama (Para todo el Mundo) | 1000 Oficios | Gamboa | Nubeluz | El Tornillo | Risas y Salsa (Nueva Generación) | Lo Mejor de la Televisión Mundial | Viva el Sábado | Reportajes | Teleavisos PanTel | Aló, Gisela | Los especiales de Panamericana | Entre ú y Yo... con Lorena | 24 Horas Edición Matinal | 24 Horas Edición Dominical | Bailando por un Sueño7 | Qué hay de nuevo??? | GalaktiaZon | Sueltos en Casa | Festiferia | Vale la Pena Soñar | Tus Mañanas | Alto al Crimen6 | Aromas y Sabores | Cinescape1 | Noche de Fútbol | Patacomix | Erre con R | Casado con mi Hermano | Baila con las Estrellas | Sol al Mediodía | Conexiones | La Ventana de Papel | Taxista Rara | El Show de July | Primera Jugada |Desafío & Fama | Reina de Corazones | Gigante Deportivo | Máximo Desafío | Nadie sabe para quien trabaja | La Movida de los Sábados (La Super Movida) | El Jefecito | Chico de mi Barrio | Enemigos Públicos4 | Mil Disculpas | El Panamericano | Qué País | Super Stars | Zona de Miedo | Área Chica | El Torpedo | 24 Minutos (Minutazos) | Cueros y Carcajadas | Sábado Bravazo | Tres al Día | Paren esta vaina | La Batería | Villa Juguete | 2000 Today | Pulso Nacional | Loops | La Noche es Virgen | Leyendas | Hecho en Casa | TVeo | Plan B | Boda y estilo | Sábados de Risas | La Tribuna de Alfredo | En el Juego de la Vida | Asesinas | El Enano | De a 3 es mejor | Sazón y Vacilón | La Batería | Combinado | En Exclusiva
---
1Currently broadcast on América Televisión.
3 Currently broadcast on América Televisión under the name of El Show de los Sueños between 2009 and 2010 and El Gran Show since 2010.
4Previously broadcast on Latina Televisión under the name of Enemigos Íntimos.
5 Previously broadcast on TV Perú.
6 Currently broadcast on Latina Televisión
7 Previously broadcast in TV Perú between 2006 and 2008

---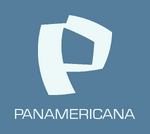 TV
Héroes | A La Salida | Tiempo para aprender | Los Chicos Opinan | Leer para Contarla | De Paseo
---
Música
Nacional | Momentos | Micros Arriba
---
---