2017–2018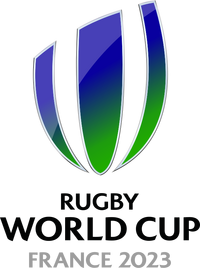 2018–2023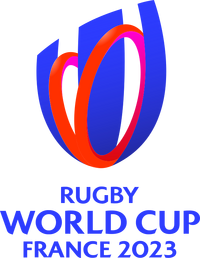 The new logo was unveiled on the 15th November 2018 at the House of Mutuality. The unveiling took place in Paris one year after France was awarded the tournament hosting rights over South Africa and Ireland in London. The logo follows the previous tournament emblem of a reinterpretation of the World Rugby emblem.
The logo of the 2023 tournament is a unique blend; different, powerful and modern. The logo resembles an unbreakable bond, which is as infinite as the Möbius ribbon, as strong as a beating heart, which inspires people to connect with each other. It is a new take on the blue-white-red of the French tricolour flag, a balance between the authenticity and modernity that are characteristic of France.
Community content is available under
CC-BY-SA
unless otherwise noted.