The 2027 Rugby World Cup will be the eleventh edition of the men's rugby union international tournament, and the third to be held in Australia. The nation will also be holding the 2029 womens edition.
2021–202?
2021–2022 2027 Bid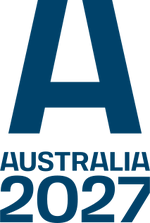 Rugby Australia officially launched their bid for the 2027 Rugby World Cup on 20 May 2021. After World Rugby named Australia as preferred candidate for the 2029 Rugby World Cup, the campaign logo changed to reflect the changed bid.
2022 27/29 Bid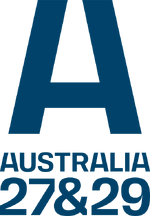 2022–202?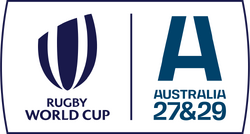 On 12 May 2022, the World Rugby Council proclaimed Australia as host of the 2027 & 2029 Rugby World Cups. The bid website was updated with a new logo to reflect the shift from bidders to confirmed hosts.