Blackburn
Pre-launch

This logo was only used on the stations application of Ofcom & prior to launch.
2005-2008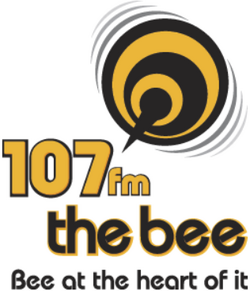 2008-2011

Preston
Pre-launch
UTV won the Preston, Leyland & Chorley FM licence under the name Proud FM. However, they chose not to use this name as it was felt it would alienate non-Preston listeners.
2008-2009

2009-2011

Blackburn & Preston
2011-2012
Shortly after UKRD bought the Preston service, and after gaining permission from Ofcom, the Blackburn & Preston services were merged into The Bee.
2012-2016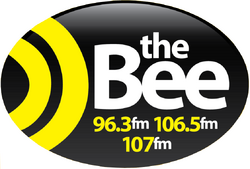 This logo was modified after UKRD launched a new transmitter to better serve Chorley (on 96.3).
2016-present
THE BEE was merged with its sister station 2BR in June 2016.