3Dnet
2011 (prelaunch)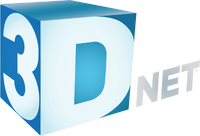 In January 2011, Discovery Communications, Sony and IMAX announced their plans to launch a 24-hour network with all-3D programming; in the first press release, the proposed network was unnamed, although the name 3Dnet appeared during the year.
3net
2011-2014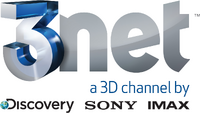 On February 10, 2011, it was annouced that the upcoming 3D channel would launch on February 13 under the name 3net.
The channel was closed down on August 12, 2014.