Television 4
September–December 2011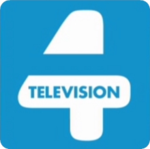 When launched in regional areas on 18 September 2011, the channel was known as Television 4.
TV4ME (2011–2013)/4ME (2013–2016)
2011–2016

When Television 4 was launched in metropolitan areas in December 2011, it was renamed TV4ME. The channel was later renamed 4ME in 2013. The channel logo throughout this period remained the same.
On 30 April 2016, 4ME was closed in the regional areas and replaced with a feed of ishop tv. On 18 May 2016 4ME closed in metropolitan areas.
Free-to-Air TV in Australia
Main
---
---
---