ABC-47
1999-2003
Main article: ABC-47
MTV Philippines
2001-2006
Main article: MTV Philippines
AksyonTV
2011-2019

On December 2010, TV5 announced plans to launch its own news and sport-related channel. On February 21, 2011, AksyonTV started its commercial broadcast.
Its flagship stations in Metro Manila were DWNB-TV, UHF Channel 41—TV5 leased as part of a affiliate broadcast spectrum and license Nation Broadcasting Corporation (gaining control of the station in exchange for providing equipment for NBC) and allowing airtime for NBC produced programming on AksyonTV with the TV5-owned of DWDZ-TV, Channel 47 serving as a UHF translator (ABC 5 had previously operated as the independent station ABC-47 before it went silent in the middle of 2003).
5Plus
2019-present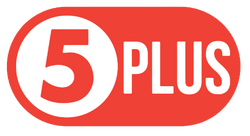 On November 30, 2018, The 5 Network released its teaser that AksyonTV will rebrand into 5Plus. After 8 years as news channel (sports content was later added), AksyonTV's programming ended on January 12, 2019 the network, broadcasting under transitional branding "Channel 41" continued to air programming.
The following day, an unnamed station aired and used the words and the replacement AksyonTV logo. On the same day, teasers began showing for the replacement channel. The 5 Network's free TV complementary channel of 5Plus. It took effect last January 13, 2019.
Meanwhile, Radyo5's programming are now being broadcast on One PH, a stand-alone satellite channel at a satellite service, Cignal.
Analog and Digital TV stations in Metro/Mega Manila, Philippines
Analog
VHF Stations
DWWX-TV 2 (ABS-CBN) | DWGT-TV 4 (PTV) | DWET-TV (TV5) | DZBB-TV 7 (GMA Network) | DZKB-TV 9 (RPN/CNN Philippines) | DZOE-TV 11 (GMA News TV) | DZTV-TV 13 (IBC)
---
UHF stations
DWCP-TV 21 (SBN/ETC) | DWAC-TV 23 (S+A) | DZEC-TV 25 (Net 25) | DWKC-TV 31 (BEAM) | DWAO-TV 37 (UNTV) | DWBP-TV 39 (SMNI) | DWNB-TV 41 (5Plus) | DWVN-TV 45 (3ABN/Hope Channel Philippines) | DZCE-TV 48 (INC TV)
---
Digital television stations
16 (O Shopping, Asianovela Channel, Movie Central, Jeepney TV, Myx) | 19 (CNN Philippines) | 22 (ETC, Jack TV, Solar Sports, MTVph, Gone Viral TV, Zee Sine, Outdoor Channel, Shop TV) | 26 (IBC) | 27 (GMA Network, GMA News TV) | 29 (RJTV) | 30 (ZooMoo, Aniplus, K-Plus, History, Basketball TV, NBA Premium TV, Boo) | 32 (Shop TV, TV Shop Philippines, Daystar TV, Island Living Channel/Pilipinas HD, Life TV, Poplife TV, Inquirer 990 Television) | 33 (Light TV) | 38 (UNTV, STV, Truth Channel) | 40 (SMNI News Channel, SMNI) | 42 (PTV, PCOO TV, Salaam TV) | 43 (ABS-CBN, S+A, Cine Mo!, Yey!, Knowledge Channel, DZMM TeleRadyo, KBO) | 44 (Hope Channel Philippines, 3ABN, Hope Channel International, GNN) | 49 (INC TV, Net 25) | 51 (TV5, 5Plus)
---
Inactive stations
DWDB-TV 27 (Citynet Television) | DZRJ-TV 29 (RJTV/2nd Avenue) | DZOZ-TV 33 (Light Network) | DWXI-TV 35 (DBS) | DWBM-TV 43 (MBN) | DWDZ-TV 47 (TV5) | DZCE-TV 49 (INC TV) | DWBC-TV 68 (Intervision)
---
Defunct stations
DZXL-TV 4/9 (ABS-CBN) | DZRH-TV 11 (MBC) | DZRU-TV 41 (MTV Philippines)