Contents

2001–2003
2003–2008
2008–2016
2001–2003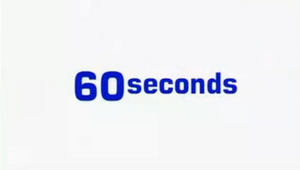 This logo was used from its first broadcast in 2001 until the closedown of BBC Choice in February 2003.
2003–2008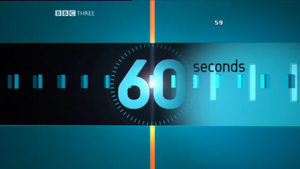 With the launch of BBC Three on 9 February 2003, 60 Seconds was given new titles, and a new studio set was later introduced.
2008–2016
When BBC Three relaunched on 12 February 2008, 60 Seconds was also given a refresh with a new logo, graphics, studio, re-edited music, and using the colour pink instead of blue. When the channel itself closed down on television and moved online on 16 February 2016, 60 Seconds ceased to exist as well.