This page only shows primary logo variants.
For other related logos and images, see:
Out of the Blue Enterprises
2007–2018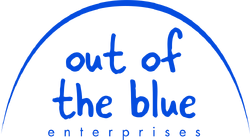 Out of the Blue Enterprises was founded in 1996, but did not have a proper logo until 2007. Its logo featured a arch that gradually fades out at the ends. Underneath was the text and on the arch, moving across was a small glowing ball. This logo was first seen in the final episodes of Blue's Room and Super Why!. This logo did not animate in Daniel Tiger's Neighborhood, it was a small picture before the Fred Rogers Productions logo. This went for 12 more years until Out of the Blue adapted to 9 Story USA, however the logo is still the same on Daniel Tiger episodes to this day.
9 Story USA
2018–present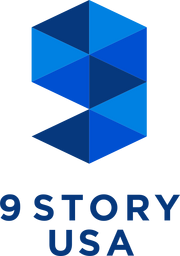 On January 12th, 2018, Out of the Blue was acquired by 9 Story Media Group and changed its name to 9 Story USA.
Community content is available under
CC-BY-SA
unless otherwise noted.