Contents

1978–1986
1986–1988
1988–1989
1989–2002
2002–2017
2017–present
ABC Radio Sydney (official call sign: 2BL) is an ABC radio station in Sydney, Australia. It is the flagship station in the ABC Local Radio network and broadcasts on 702 kHz on the AM dial. The station transmits with a power (CMF) of 3,110V, which is equivalent to 50 kW (the maximum permissible in Australia) from a site 30 kilometres west of the Sydney CBD.
Radio 702BL Sydney
1978–1986
The "2BL" callsign was created in 1923, and it was originally known as "2SB".
2BL 702 kHz
1986–1988
1988–1989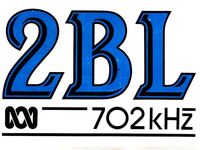 ABC Radio 2BL 702
1989–2002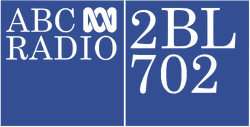 702 ABC Sydney
2002–2017

ABC Radio Sydney
2017–present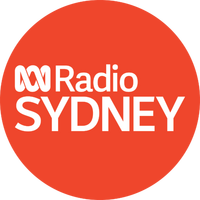 On 9 January 2017, 702 ABC Sydney underwent a major re-branding, changing its name to "ABC Radio Sydney" and adopted the "new and improved" red dot logo.