This page only shows primary logo variants.
For other related logos and images, see:
Contents

1996–1999
2008–2014
2014–present
1996–1999
2008–2014
In 2008, ABS-CBN Entertainment as a YouTube channel was originally launched under the name ABS-CBN. It used the network's 2000 logo as its YouTube profile picture.
2014–present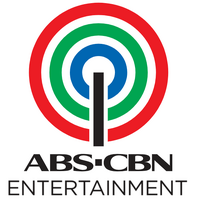 Typography: 
Rotis (Modified)
Gotham
In 2014, upon the introduction of the 2014 ABS-CBN logo, the network's 2014 logo with the word "Entertainment" in Gotham typeface was introduced, which resulted on the name change of the network's YouTube channel from ABS-CBN to ABS-CBN Entertainment as well as its YouTube profile picture from the 2000 logo to the 2014 ABS-CBN logo in purple background with the word "Entertainment" below the logo. In its website, it appears as the 2014 ABS-CBN horizontal logo with "Entertainment" between it.
Seven years later in 2021, it was later used at the end of Feb-Ibig 2021 trailer, on title card of the network's respective shows that are shown before commercial breaks and at the end of the show just above the show's logo, as opening logo of some of the network's shows (i.e. Walang Hanggang Paalam and Huwag Kang Mangamba), and upon airing of ABS-CBN shows on TV5 since January 24, 2021 as part of blocktime agreement between ABS-CBN and TV5, on show-exclusive break bumpers that are shown during commercial breaks of TV5 and A2Z airing of ABS-CBN shows (except FPJ: Da King, Count Your Lucky Stars, and Init sa Magdamag in which on its break bumper, the ABS-CBN Entertainment logo does not appear above the show's logo).
Despite the usage of ABS-CBN Entertainment logo as opening logo of the network's shows since 2021, the 2014 ABS-CBN logo as opening logo is still used on some shows, such as FPJ's Ang Probinsyano and Ang sa Iyo ay Akin.
External links
Part of Lopez Holdings Corporation
---
Predecessor companies:
Bolinao Electronics Corporation | Alto Broadcasting System/Alto Sales Corporation | Chronicle Broadcasting Network | Banahaw Broadcasting Corporation
---
Owner
Lopez, Inc. (56.08%) | ABS-CBN Holdings Corporation (32.1%) | Public Ownership (42.92%)
---
Parent
Lopez, Inc. (Lopez Holdings Corporation)
---
Divisions
ABS-CBN Entertainment (Break Bumpers | Other) | ABS-CBN News and Current Affairs | CineMedia Group (Dreamscape Entertainment (On-Screen Logos) | Dreamscape Digital | Cosyne Multimedia) | iCONN | Star Creatives Television | Star Magic
---
Subsidiaries
ABS-CBN Global Ltd. | ABS-CBN International | ABS-CBN International Distribution | ABS-CBN Foundation, Inc. | ABS-CBN Themed Experiences | ABS-CBN Shared Service Center | Bantay Bata 163 | Bantay Kalikasan | Sagip Kapamilya | Knowledge Channel Foundation | Bayan Productions | Big Dipper | Creative Programs | The Chosen Bun
---
ABS-CBN Films
Star Cinema | Black Sheep Productions | Quantum Films | TFC at the Movies
---
TV Stations
ABS-CBN Regional
DZOE-TV (Metro Manila) | D-3-ZO-TV (North Luzon) | DZAD-TV (Southern Tagalog) | DYPR-TV (Palawan) | DZNC-TV (Bicol) | DYCB-TV (Central Visayas) | DYAB-TV (Eastern Visayas) | DYAF-TV (Panay) | DYXL-TV (Negros) | DXZT-TV (South Central Mindanao) | DXCS-TV (Cagayan De Oro) | DXAS-TV (Southern Mindanao) | DXLL-TV (Zamboanga)
---
Television channels
Analog/Digital free-to-air channels
A2Z1 (Other)
Cable/Satellite channels
ABS-CBN News Channel | Cinema One | Cine Mo! | Jeepney TV | Kapamilya Channel | Knowledge Channel | Metro Channel | Myx | Radyo Patrol Davao | TeleRadyo | TeleRadyo Cebu
International channels
ANC Global | S+A Global | Cinema One Global | Myx TV | TFC
---
Telecommunications and digital media
ABS-CBN Digital Media | ABS-CBN TVplus | ABS-CBN TVplus Go | Destiny Cable | SkyCable | Sky Fiber
---
Licensed products
ABS-CBN Publishing, Inc.
---
Web TV
iWant TFC | Kapamilya Online Live | Sky On Demand
---
YouTube Channels
ABS-CBN Entertainment | ABS-CBN News | ABS-CBN Lifestyle | ABS-CBN Star Cinema | ABS-CBN Talk | MYX Philippines | Push | Star Magic
---
Internet and Social Media
ABS-CBN Interactive | ABS-CBN News | Choose Philippines | DZMM.com.ph | Hero | Just Love Kids | KTX | Push.com.ph | PATROL.PH | TrabaHanap.com
---
TV Productions and Partners
CBN Asia
---
Recording companies and other subsidiaries
Star Music (Logo Variations | Other) | TNT Records | ABS-CBN Philharmonic Orchestra
---
Inactive
Cinema One Premium HD
---
Former TV Productions and Subsidiaries
AMCARA Broadcasting Network | Probe Productions | TAPE Inc.
---
Former and Defunct
Asianovela Channel | ABS-CBN S+A (HD) | ABS-CBN TVplus | ABS-CBN TVplus Go | ABS-CBN (Logo Variations | Other) | ABS-CBNmobile | ABS-CBN Regional Channel | ABS-CBN Sports | The ABS-CBN Store | ABS-CBN Studio Experience | Balls/Balls HD | CgeTV | Hero | KidZania Manila | Kapamilya Box Office | Liga | LVN Pictures Inc. | Maxxx | Multiply | MOR Philippines | Movie Central | O Shopping2 | Tag | Velvet | Roadrunner Network, Inc. | Sky Direct | Skylight Films | Star Home Video | Yey! (Other)
---
Inactive Radio networks
ABS-CBN Radio
---
Inactive TV Stations
ABS-CBN Regional
DWWX-TV 2 (Metro Manila)
---
Inactive Television channels
Analog free-to-air channels
ABS-CBN (Logo Variations | Other) | ABS-CBN S+A (HD)
Digital free-to-air channels
Asianovela Channel | Cine Mo! | Jeepney TV | Kapamilya Box Office | Knowledge Channel | Movie Central | Myx | O Shopping2 | TeleRadyo | Yey!
1Blocktime with ZOE Broadcasting Network
2Joint venture with CJ ENM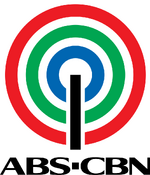 Headquarters:
ELJ Communications Center, Eugenio Lopez Drive, Diliman, Quezon City, Metro Manila, Philippines
ABS-CBN Broadcasting Center, Sgt. Esguerra Avenue corner Mother Ignacia Street, Diliman, Quezon City, Metro Manila, Philippines