ATI Radeon
2000–2004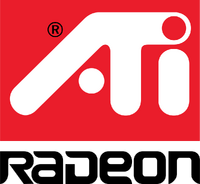 ATI began the production of Radeon in 2000.
ATI Radeon Graphics
2004–2007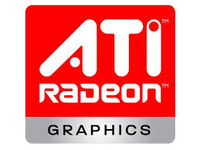 Same as the old logo, but with the new ATI logo taking its place.
2007–2011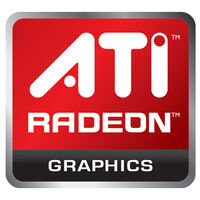 An updated logo was introduced in 2007.
AMD Radeon Graphics
2011–2013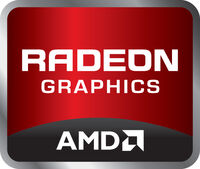 This logo was introduced when ATI was discontinued.
2013–2016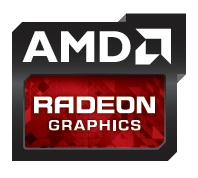 2016–2020
2020–present
This logo complements the Ryzen family of CPUs, hence the wordmark. It was first spotted on trailers for DiRT 5 (on a car) and Godfall (at the end) in May and June of 2020, respectively. This new logo would later be seen on a Fortnite creative map titled the "AMD Battle Arena". The new logo eventually became official when the RX 6000 series GPUs were teased in early October of the same year, followed by the full unveil later on the 28th of the same month. The previous logo is still used on the RX 5000, RX Vega, and RX 500 series GPUs, as well as its Adernalin 2020 driver package (for the time being).
See Also
Community content is available under
CC-BY-SA
unless otherwise noted.