Sky News (Philippines) redirects here.
This page only shows primary logo variants.
For other related logos and images, see:
Contents

1994–1995
1995–1998
1996–1998
1998–1999
1999
2000–2001
 
2001–2003
2003–2005
2005–2007
2007–2015
2015–present
Sky 1
1994–1995
Sky 1 is focusing on news and public affairs. Later, it went to Sky News in 1995.
Sky News
1995–1996
| | |
| --- | --- |
| | SVG NEEDED |
In 1998, Sky News merged with the Sarimanok News Network (now known as ABS-CBN News Channel).
Sarimanok News Network
1996–1999
1996–1997
1997–1998
1998–1999
ABS-CBN News Channel
1999
In October 11, 1999, the Sarimanok News Network changed its name to ABS-CBN News Channel. It's first logo upon rebranding consisted of the horizontal version of the ABS-CBN logo, the "NewsChannel" text, and a new symbol consisting of three arc waves colored in ABS-CBN's famous three colors: red, green, and blue. In the alternate logo, the symbol is used as the letter C.
ANC
2000–2001
As ABS-CBN gave its logo an overhaul in 2000, the logo design was changed to include the A of the newly-launched ABS-CBN logo's text, an N, and the maintained "three RGB arcs" symbol of the previous logo acting as the C, in a similar way to the previous logo. In 2001, they added "The" to the logo
2001–2005
2001–2003
In 2001, ANC changed its logo design to its now-iconic rhombus logo. It kept the ABS-CBN-style A letter and the N of the previous logo, now separated from each other, and replaced the three-arc symbol with a new C design. The three rhombuses were also colored in red, green, and blue.
2003–2005
The logo was modified in 2003, changing the color to light blue.
2005–2015
2005–2007
The logo was modified significantly in 2005, changing the old ANC text (including the ABS-CBN-style A) to a new ANC text in the Arial font, colored in yellow. The logo might resemble the BBC logo from 1960s.
2007–2015
The longest-lived logo of the channel, the design was more simplified in this logo, with the ANC text colored in white.
2015–present
On October 26, 2015, ANC revamped its logo and on-screen graphics package, which now utilizes the logo's new colors, red and turquoise. Interestingly, the new logo bears some references to the history of ANC and ABS-CBN: The "N" and "C" from the logos from 2001 to 2005 finally made a return of sorts to the logo after ten years, and the "A" slightly resembles the "A" letter on the ABS-CBN logo used from 1986 to 2000, albeit without serifs and with a red triangle on it. This was apparently to give a "past meets present meets future" vibe to the logo, as the rebrand was mostly meant for ANC's 20th anniversary, in 2016.
This kind of vibe is represented by the logo's elements:
Past: The 1986 version of the ABS-CBN-style A, without serifs and with a red triangle on it and the returning designs of the N and C letters from 2001.
Present: The logo's current design which utilizes three rhombuses.
Future: The logo's new colors: red and turquoise.
With the rebrand, ANC also used a new slogan: "Your Partner, Your News Channel."
External links
Part of Lopez Holdings Corporation
---
Predecessor companies:
Bolinao Electronics Corporation | Alto Broadcasting System/Alto Sales Corporation | Chronicle Broadcasting Network | Banahaw Broadcasting Corporation
---
Owner
Lopez, Inc. (56.08%) | ABS-CBN Holdings Corporation (32.1%) | Public Ownership (42.92%)
---
Parent
Lopez, Inc. (Lopez Holdings Corporation)
---
Divisions
ABS-CBN Entertainment (Break Bumpers | Other) | ABS-CBN News and Current Affairs | CineMedia Group (Dreamscape Entertainment (On-Screen Logos) | Dreamscape Digital | Cosyne Multimedia) | iCONN | Star Creatives Television | Star Magic
---
Subsidiaries
ABS-CBN Global Ltd. | ABS-CBN International | ABS-CBN International Distribution | ABS-CBN Foundation, Inc. | ABS-CBN Themed Experiences | ABS-CBN Shared Service Center | Bantay Bata 163 | Bantay Kalikasan | Sagip Kapamilya | Knowledge Channel Foundation | Bayan Productions | Big Dipper | Creative Programs | The Chosen Bun
---
ABS-CBN Films
Star Cinema | Black Sheep Productions | Quantum Films | TFC at the Movies
---
TV Stations
ABS-CBN Regional
DZOE-TV (Metro Manila) | D-3-ZO-TV (North Luzon) | DZAD-TV (Southern Tagalog) | DYPR-TV (Palawan) | DZNC-TV (Bicol) | DYCB-TV (Central Visayas) | DYAB-TV (Eastern Visayas) | DYAF-TV (Panay) | DYXL-TV (Negros) | DXZT-TV (South Central Mindanao) | DXCS-TV (Cagayan De Oro) | DXAS-TV (Southern Mindanao) | DXLL-TV (Zamboanga)
---
Television channels
Analog/Digital free-to-air channels
A2Z1 (Other)
Cable/Satellite channels
ABS-CBN News Channel | Cinema One | Cine Mo! | Jeepney TV | Kapamilya Channel | Knowledge Channel | Metro Channel | Myx | Radyo Patrol Davao | TeleRadyo | TeleRadyo Cebu
International channels
ANC Global | S+A Global | Cinema One Global | Myx TV | TFC
---
Telecommunications and digital media
ABS-CBN Digital Media | ABS-CBN TVplus | ABS-CBN TVplus Go | Destiny Cable | SkyCable | Sky Fiber
---
Licensed products
ABS-CBN Publishing, Inc.
---
Web TV
iWant TFC | Kapamilya Online Live | Sky On Demand
---
YouTube Channels
ABS-CBN Entertainment | ABS-CBN News | ABS-CBN Lifestyle | ABS-CBN Star Cinema | ABS-CBN Talk | MYX Philippines | Push | Star Magic
---
Internet and Social Media
ABS-CBN Interactive | ABS-CBN News | Choose Philippines | DZMM.com.ph | Hero | Just Love Kids | KTX | Push.com.ph | PATROL.PH | TrabaHanap.com
---
TV Productions and Partners
CBN Asia
---
Recording companies and other subsidiaries
Star Music (Logo Variations | Other) | TNT Records | ABS-CBN Philharmonic Orchestra
---
Inactive
Cinema One Premium HD
---
Former TV Productions and Subsidiaries
AMCARA Broadcasting Network | Probe Productions | TAPE Inc.
---
Former and Defunct
Asianovela Channel | ABS-CBN S+A (HD) | ABS-CBN TVplus | ABS-CBN TVplus Go | ABS-CBN (Logo Variations | Other) | ABS-CBNmobile | ABS-CBN Regional Channel | ABS-CBN Sports | The ABS-CBN Store | ABS-CBN Studio Experience | Balls/Balls HD | CgeTV | Hero | KidZania Manila | Kapamilya Box Office | Liga | LVN Pictures Inc. | Maxxx | Multiply | MOR Philippines | Movie Central | O Shopping2 | Tag | Velvet | Roadrunner Network, Inc. | Sky Direct | Skylight Films | Star Home Video | Yey! (Other)
---
Inactive Radio networks
ABS-CBN Radio
---
Inactive TV Stations
ABS-CBN Regional
DWWX-TV 2 (Metro Manila)
---
Inactive Television channels
Analog free-to-air channels
ABS-CBN (Logo Variations | Other) | ABS-CBN S+A (HD)
Digital free-to-air channels
Asianovela Channel | Cine Mo! | Jeepney TV | Kapamilya Box Office | Knowledge Channel | Movie Central | Myx | O Shopping2 | TeleRadyo | Yey!
1Blocktime with ZOE Broadcasting Network
2Joint venture with CJ ENM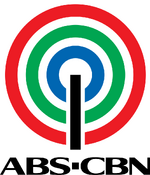 Headquarters:
ELJ Communications Center, Eugenio Lopez Drive, Diliman, Quezon City, Metro Manila, Philippines
ABS-CBN Broadcasting Center, Sgt. Esguerra Avenue corner Mother Ignacia Street, Diliman, Quezon City, Metro Manila, Philippines