Sky AdSmart
201?–2019

AdSmart is an advertising platform initially created by Sky.
NBCUniversal Audience Studio
201?-2019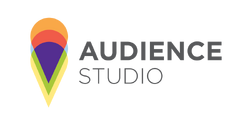 NBCUniversal's AdSmart brand was originally named Audience Studio.
AdSmart
2019–2020
Following the purchase of Sky by Comcast in November 2018, AdSmart was also applied to its now-sister company NBCUniversal, replacing its own Audience Studio, thus creating a new AdSmart umbrella brand with respective companies on tagline (e.g. from NBCUniversal; from Sky) starting on March 18, 2019.
2020–present
In November 2020, Virgin Media Television partnered with Sky to launch AdSmart across its channels.