1973-1974

Used on their first album, Aerosmith (1973).
1974-1975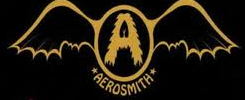 Used on their second album, Get Your Wings (1974).
1975-1979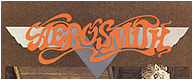 First used on their third album, Toys in the Attic (1975).
1979-1982
First used on their sixth album, Night in the Ruts (1979).
1982-Present
Used since the release of their seventh album, Rock in a Hard Place (1982).
Community content is available under
CC-BY-SA
unless otherwise noted.