Air India is the state-owned flag carrier of India. Until the mid-2000s, it operated only long-haul routes; a second flag carrier airline, Indian Airlines, operated domestic and short-haul routes. The two airlines merged in 2007 with Air India unveiling a new logo and livery; Indian Airlines ceased operations in 2011.
Tata Air Lines
1932–1946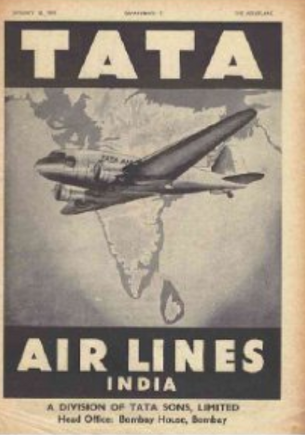 Businessman J.R.D. Tata founded Tata Air Lines in 1932 and renamed it to Air India in 1946. The airline was fully nationalised in 1953. The government held a monopoly on aviation until 1993, when the full-service airline Jet Airways started operations. Jet Airways went on to become one of India's most successful private airlines, and therefore a direct competitor to Air India, until it ceased all operations on 17 April 2019 due to a lack of funds.
As for the Tata Group, it re-entered the aviation sector in the 21st century with two airlines: the low-cost AirAsia India, a joint venture with AirAsia of Malaysia, and the full-service Vistara, a joint venture with Singapore Airlines. Following Jet Airways' suspension of operations, Air India and Vistara are the only full-service airlines left in the country.
Air India
1946–2007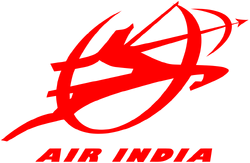 2007–present

Air India merged with short-haul flag carrier Indian Airlines in 2007 and unveiled a new logo and livery. All flights under the Indian (Airlines) brand and 'IC' flight code were terminated on 26 February 2011.

Star Alliance: 2014–present
Air India joined the Star Alliance on 11 July 2014, several years behind schedule. Since then, no airline has joined any of the three global airline alliances (Star Alliance, SkyTeam and Oneworld) as a full, non-affiliate member1; however, Royal Air Maroc will join Oneworld in 2020 as its first African member.
Footnotes
Juneyao Airlines of China joined the Star Alliance as a 'Connecting Partner' in 2017, while Fiji Airways joined Oneworld as a Connect member in 2018.