Contents

1998–2008
2008–2010
2010–present
Headquartered in Amsterdam, Airtel Africa is a subsidiary of Indian telecommunications multinational Bharti Airtel. It was founded in 2010 after Airtel acquired all of Zain's African operations, with the exception of Sudan. It operates in fifteen countries in Africa.
Celtel
1998–2008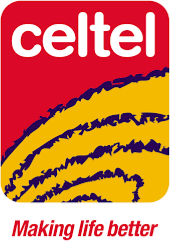 The Celtel group was founded in 1998 by Sudanese–British businessman Mo Ibrahim. It was sold to the Kuwait-headquartered Mobile Telecommunications Company (MTC) in 2005.
Celtel started the "One Network" in 2006, which allowed users to roam freely in several African countries.
Zain
2008–2010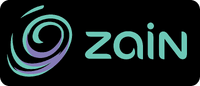 MTC, the parent company of Celtel, rebranded to Zain in September 2007. Accordingly, all Celtel networks in Africa were rebranded to Zain on 1 August 2008.
Airtel
2010–present

Zain sold its entire African business to Indian telecom company Airtel in 2010, with the exception of Sudan. (After South Sudan split from Sudan in 2011, Zain started operating there as well.) All the Zain networks were accordingly rebranded to Airtel on 23 November 2010, with the new corporate logo that had been introduced five days before, on 18 November.
In 2016, Airtel sold its operations in Burkina Faso and Sierra Leone to Orange S.A. In 2017, Airtel Africa merged its Ghanaian business with Tigo to create AirtelTigo.
Indian operations:
Mobile telecommunications: Airtel | Tata Docomo1 | Satellite DTH television: Airtel Digital TV | Internet video box/stick: Airtel Xstream
Mobile apps: Video-on-demand and mobile live TV: Airtel Xstream | Music streaming: Wynk Music
---
Overseas operations:
Bangladesh: Airtel (Robi)2 | Channel Islands: Airtel-Vodafone3 | Sri Lanka: Airtel (Sri Lanka)
Africa: Airtel4 (Chad, DR Congo, Gabon, Ghana5a, Kenya, Malawi, Madagascar, Niger, Nigeria, Rep. Congo, Rwanda5b, Seychelles, Tanzania, Uganda and Zambia)
Former operations6: Burkina Faso | Sierra Leone
---
Defunct operations: Telenor (India)7
---
1Formerly a joint venture between Tata Group and NTT docomo. Acquired from Tata by Airtel.
2Joint venture with Axiata.
3Joint venture with Vodafone.
4Acquired from Zain.
5aJoint venture with Millicom.
5bAcquisition of Tigo Rwanda from Millicom is pending.
6Acquired by Orange S.A..
7Acquired from Telenor and closed.




Current operations: Middle East: Zain (Bahrain | Iraq | Jordan | Kuwait | Saudi Arabia) | Touch (Lebanon)


Africa: Zain (South Sudan, Sudan) | Inwi1 (Morocco, 31%)
---
Former operations: Zain Africa2 (Burkina Faso,3 Chad, DR Congo, Gabon, Ghana, Kenya, Madagascar, Malawi, Niger, Nigeria, Rep. Congo, Rwanda, Sierra Leone,3 Tanzania, Uganda and Zambia)
---
Notes:
1Joint venture with Société Nationale d'Investissement.
2Acquired by Bharti Airtel.
3Now owned by Orange S.A..

---
Asia-Pacific members: Australia: Optus1 | Hong Kong: csl. | India and Sri Lanka: Bharti Airtel1 | Indonesia: Telkomsel1 (Timor-Leste: Telkomcel) | Japan: SoftBank Mobile | Macau: CTM | Malaysia: Maxis Communications | Philippines: Globe Telecom1 | Singapore: Singtel1 | South Korea: SK Telecom | Taiwan: Taiwan Mobile | Thailand: AIS1 | Vietnam: MobiFone
---
Middle Eastern members: Saudi Arabia: stc (Bahrain | Kuwait) | Turkey: Türk Telekom
---
African member: Airtel1 (Chad, DR Congo, Gabon, Ghana, Kenya, Malawi, Madagascar, Niger, Nigeria, Rep. Congo, Rwanda, Seychelles, Tanzania, Uganda and Zambia)

---
1Wholly- or partly-owned subsidiaries of Singtel.
---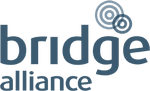 Community content is available under
CC-BY-SA
unless otherwise noted.