S. Suzuki & Co., Ltd
1917–1946
Ajinomoto
1946–1973
1973–1986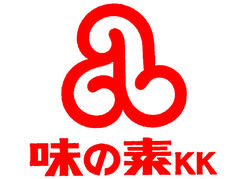 The first corporate logo as Ajinomoto expanded its products, designed in 1973 by American designer Saul Bass.
1986–1999

1999–2018

In 1999, Ajinomoto formulated a new logotype and slogan. The logotype uses a capital letter A that combines the infinity symbol and the slogan "A Taste of the Future." This is the corporate philosophy of the Ajinomoto Group. They take a global perspective on "food" and "health" – with these two key concepts at the core, Ajinomoto believes that it will contribute to a better life tomorrow.
2010–2018 (International)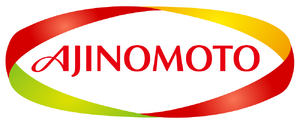 In 2010, Ajinomoto internationally adopted a secondary logo, while 1999 wordmark continued to use in Japan. This logo was used on packaging and on the end of commercials and was still in use in some countries until early 2018.
2017–present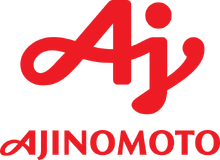 On October 2, 2017, Ajinomoto introduces the Ajinomoto Group Global Brand logo, which the existing red wordmark was rewritten bold and placed below the new "Aj" symbol.
External links
Community content is available under
CC-BY-SA
unless otherwise noted.