Hasbro Studios Animation Arm
2009-2015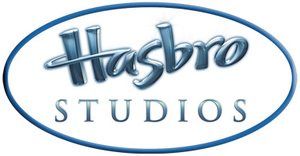 Allspark Studios Animation Arm
2015-2017

Allspark Animation
2017-2020
Notes
Prior to Hasbro's first animated film, My Little Pony The Movie, Allspark Animation was trademarked in August of 2017 before it was established as an animation film and, later on, television label for Hasbro.
Following Hasbro's acquisition of Entertainment One on December 30, 2019, Allspark Animation's Distribution Media Company, Allspark, was absorbed into eOne in October 2020. The status of this Animation Arm and its live action film and television production and co-financing label is currently unknown, however, it's fairly likely that Allspark Animation has been absorbed by eOne or just simply made into a eOne animation arm.
See Also
Community content is available under
CC-BY-SA
unless otherwise noted.