Contents

2000–2008
2002–2008 (products)
2008–present
2000–2008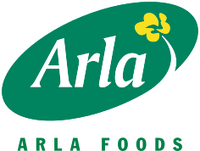 This logo was adopted when Arla Foods was formed from the merger of Swedish Arla and Danish MD Foods. The name was taken from the Swedish company, while the logo was based on the logo previously used by MD Foods.
2002–2008 (secondary)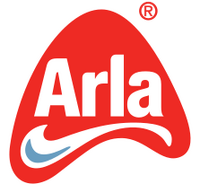 In 2002, Arla started using a secondary red logo for the company's products. However, the green logo would remain as the corporate logo. The new red logo was rolled out slowly, starting in April 2002 in Denmark and Finland. In January 2003, it came to the Swedish milk cartons.
2008–present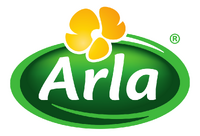 On November 7, 2008, Arla Foods adopted a new logo which will serve as the brand for both the company and its products.