Channel 33 was the Arabic-language TV channel of the Israel Broadcasting Authority. In Hebrew it was known as Arutz Shloshim VeShalosh. It was replaced by Makan 33, the Arabic channel of the Israeli Public Broadcasting Corporation (branded as Kan), in May 2017.
Channel 3
1994-1998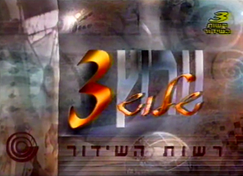 The channel was launched in 1994 as a result of the Israeli-Palestinian peace process. The Israeli prime minister Yizhak Rabin decided to create a government-operated Arabic satellite channel that targeting to the Arab viewers of the country. At launch, the channel began to relay broadcasts from the Knesset, the Israeli parliament.
Channel 33
1998-20??

In early 1998, due to the low viewership, the channel was rebranded to Channel 33 to attract more viewers, with the slogan 'Channel 33 - Much more interesting!'. The channel was broadcast on channel number 33 on Israeli cable platforms.
20??-2017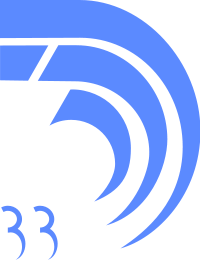 Community content is available under
CC-BY-SA
unless otherwise noted.