Six Flags Atlantis
1982–1989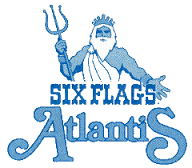 In 1982, the park opened as Six Flags Atlantis.
Atlantis The Water Kingdom
1989–1992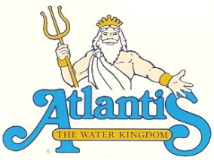 In 1989, Six Flags sold the park and the new owners changed its name to Atlantis the Water Kingdom, which was the original name before it opened. In 1992, it was destroyed by Hurricane Andrew, it closed for good, and its assets were auctioned off.