BBC CWR (first era)
1990–1992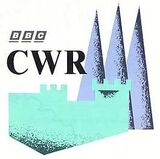 BBC Coventry & Warwickshire started in January 1990.
1992–1997
BBC Coventry & Warwickshire
1997-2006
In 1995, BBC CWR was merged with BBC Radio WM and became an opt-out service, renamed as BBC Coventry & Warwickshire. 2003 saw the opt-out renamed as BBC WM across Coventry and Warwickshire.
On 3rd September 2005, after 10 years of absence, BBC Coventry & Warwickshire relaunched as its own stand-alone station with 15 hours of full local programming.
2006–2008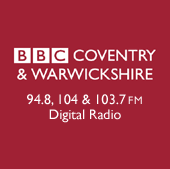 2008–2020
BBC CWR (second era)
2020

In January 2020, the station was rebranded to its original name of BBC CWR. This logo would become short-lived as all the BBC Local Radio stations rebranded in September 2020, using the BBC Reith font.
2020–present
Community content is available under
CC-BY-SA
unless otherwise noted.