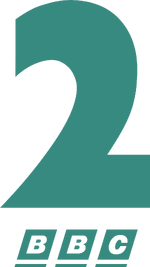 These are the BBC Two idents from 16th February 1991 until 4th October 1997
As part of an extensive rebrand to cast off BBC2's "highbrow" tone on 16 February 1991, Lambie-Nairn launched a brand new set of idents, featuring a numeral '2', which originally lasted for 10 and a half years until they were replaced in 2001.

These are the BBC Two idents from 4th October 1997 until 19th November 2001
In 1997, the idents were modified to be in the 16:9 aspect ratio, feature the then-new BBC logo across all the BBC and feature the BBC Two logo. Although since December 1999 featuring the bbc.co.uk URL.
Community content is available under
CC-BY-SA
unless otherwise noted.