Contents

1991-1993
1993-1997
1997-2002
2004-2011
2011-2014
2014-2019
2019-present
Rytų Lietuvos televizija
1991-1993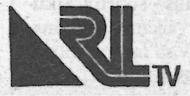 BTV Lithuania was originally launched on January 13th, 1991 as Rytų Lietuvos televizija (also known as RLTV).
Baltijos Televizija
1993-1997
On April 9, 1993, RLTV was relaunched as Baltijos televizija (also known as BTV Lithuania). At the same time, it introduced a new logo which is based on a golden pinwheel.
BTV Televizija
1997-2002
On September 1, 1997, Baltijos Televizija was renamed to BTV Televizija and adopted a new logo though it drops the golden pinwheel from the logo and were instead replaces it instead with a blue umbrella.
By May 31, 2002, BTV Televizija was closed down when TV4 Lithuania stole its frequencies.
TV4 Lithuania
2002-2004
Polish version
.
BTV Lithuania
2004-2011
On September 17, 2004, BTV Televizija was revived, and were relaunched after two years of suspension, thus it changes its name to BTV Lithuania. Because of that, it retains the old umbrella logo, but it will now be crossed out to turn into a snowflake-star.
2011-2014
On September 30, 2011, the blue snowflake-star was confined to history and were replaced by a new logo in favour of a blue flower which is the same as the previous logo. With this logo, BTV Lithuania started its new season along with new programmes.
2014-2019
On September 29, 2014, BTV Lithuania was rebranded again with another new logo and the flower was removed by leaving it only with the "BTV" wordmark.
2019-present
Community content is available under
CC-BY-SA
unless otherwise noted.