This page only shows primary logo variants.
For other related logos and images, see:
Contents

1950–1961
1961–1978
1978–present
Bandai Co., Ltd. (Japanese: 株式会社バンダイ) is a Japanese toy company and a former video game company, founded on July 5, 1950 by Naoharu Yamashina in Taitō, Tokyo. It is the largest producer of toys in Japan, and third in the world after Mattel and Hasbro. Also, it is a Tokusatsu and Anime producer for some company divisions.
1950–1961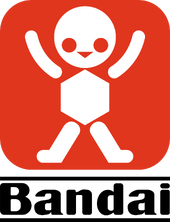 1961–1978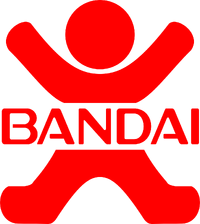 1978–present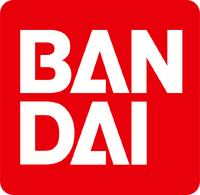 In 2005, Bandai merged with Namco to become Bandai Namco Holdings. In 2006, Namco and Bandai's video game operations merged into Bandai Namco Games Inc. (later known as Bandai Namco Entertainment). It was still in use on the official website, toy box packagings, and in-screen credits in audiovisual materials.
External links