This page only shows primary logo variants.
For other related logos and images, see:
Bandai Namco Holdings Inc. (Japanese: 株式会社バンダイナムコホールディングス), also known as the Bandai Namco Group and generally Bandai Namco, is a Japanese holding company headquartered in Minato, Tokyo, formed from the merger of Bandai and Namco on September 29, 2005. The company specializes in toys, video games, arcades, anime, and amusement parks.
2005–present
2005–2007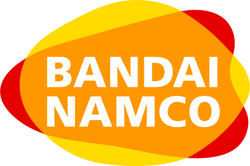 The logo's brand concept is "Fusion and evolution".
2007–present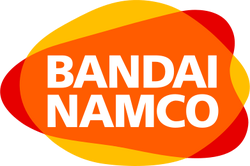 In 2007, the logo was slightly modified, while retaining its design; its colors became darker, and spaces between letters also became narrower.
Namco Bandai Holdings (2005–2014)
Bandai Namco Holdings (2014–present)