This page only shows primary logo variants.
For other related logos and images, see:
El Banco Español Filipino de Isabel II
1851–1912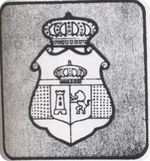 BPI was established on August 1, 1851 as the "El Banco Español Filipino de Isabel II" (lit. 'The Spanish-Filipino Bank of Isabel II'), named after the queen of Spain, Isabella II, the daughter of King Ferdinand VII. It was the first government bank in the Philippines and the third Philippine bank during the Spanish era. The coat of arms logo was given to it by Queen Isabel II.
Bank of the Philippine Islands
1912–1981 (Continuing from 1912)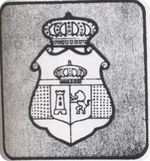 The bank was renamed Bank of the Philippine Islands in 1912, but it maintained its coat of arms logo.
1981–2009

After over 13 decades of having used the same logo for almost all its existence, BPI modernized and simplified its logo in 1981: the crown inside the seal was replaced by the bank's initials, BPI. It also adopted Palatino for its typeface.
2009–2019
The logo was slightly modified in 2009: the red rectangle encasing the seal was removed and the Palatino typeface of the previous logo was replaced by FF Dax.
2019–present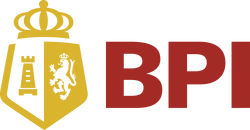 Once more, the logo gained another facelift: the seal was further simplified and the typeface was again replaced, now by Zurich.
Community content is available under
CC-BY-SA
unless otherwise noted.