Bezeq is one of the largest telecommunications companies in Israel. It operates the Pelephone mobile network, the Yes satellite TV operator and several other properties. It also owned the Walla! internet portal until 2020, when it was sold to the Jerusalem Post.
1984–2001

2001–2008
2008–2017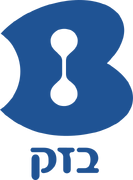 2017–present
Mobile networks: Pelephone (Hii Mobile)
---
Satellite television: Yes | IPTV: Sting TV
Video-on-demand: yes+
Part of Bezeq
---
Television channels:
Movies and series: yes1 (HD) | yes2 (HD) | yes3 (HD) | yes4 (HD) | yes5 (HD) | yes Israeli Cinema (HD) | yes Docu (HD) | yes Comedy (HD) | yes Drama (HD) | yes Action (HD) | yes Edge (HD) | yes Bollywood | yes Base | yes Oh | yes Plus | yes Stars HD
Sports: Charlton (Sport 1, 2, 3 and 4 HD) | Arutz HaSport (5SPORT, 5PLUS, 5GOLD, 5LIVE, 5STARS and 5SPORT 4K) | ONE HD and ONE 4K
Kids and teens: BabyTV | Arutz Hop! | Arutz HaKokhavim | KIDZ | Zoom | WIZ
---
Video-on-demand service: yes+
Production company: yes Studios
---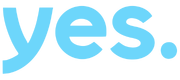 ---
Divested properties:
Internet portal: Walla!
---