1949–1990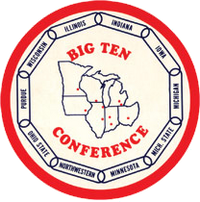 1990–2011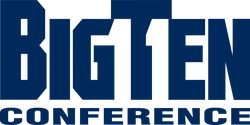 The number 11 can be observed in the white space underneath the T.
2011–present

In 2010, it was announced that Big Ten would expand from eleven to twelve teams, making the need for a new logo apparent. However, the new logo reflects the number 10, rather than the number 11.
The new logo - created by Pentagram - was finally revealed on December 13, 2010, & was launched with the 2011-2012 academic year.