2016–present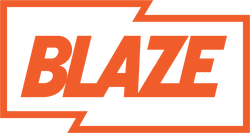 Part of Comcast
---
UK & Ireland
General channels
Sky One | Sky Two | Pick | Sky Atlantic | Sky Witness | Sky Crime | Challenge | Sky Arts | Sky News (Brexit-Free)
Upcoming channel: Sky Comedy
Sky Cinema channels
Premiere | Action | Comedy | Disney | Drama | Family | Greats | Hits | Sci-Fi | Select | Thriller
Sky Sports channels
Main Event | Cricket | Action | Golf | F1 | Premier League | Football | Arena | Mix | Racing (50%) | News | Box Office | Xtra (online) | Extra (BT TV)
Joint-venture channels
A+E Networks UK (50%, with A&E Networks): Blaze | History | Lifetime | Crime & Investigation
ViacomCBS Networks International: Nickelodeon (40%) (Nick Jr. | Nick Jr. Too | Nicktoons) | Comedy Central (25%) (Extra)
Ginx eSports TV (50%, with ITV plc)
Former channels
General: Sky Real Lives | Sky Travel Shop | Sky Soap | Sky Scottish | Sky Living Loves | Bravo | Bravo 2 | Channel One | [.tv] | The Comedy Channel | Galaxy | Now | The Power Station | Sky 3D | Sky 3D Box Office | Sky Arts 1 | Sky Arts 2 | Real Lives
Sky Movies: Classics | Indie | Max | Premier | Superheroes | Box Office HD Premiere
Sky Sports: PremPlus
Other services
Sky+ | Sky+ HD | Sky Q | Freesat from Sky | Sky Active | Sky News Active | Sky Broadband | Sky Games | Sky Go | Sky IQ | Sky Multiscreen | Sky on Demand | Sky Text | Sky Yahoo! Mail | The Cloud | Sky Kids | Sky Trax
---
Germany & Austria
Free-to-air channel
Sky Sport News HD

General channels
Sky Krimi | Sky Arts | Sky Atlantic (HD) | Sky 1 (HD, +1 HD) | Sky Select (1, 2, 3, 4, 5, 6, 7, 8, 9, Event A, Event B, HD)
Sky Cinema channels
Sky Cinema (HD, +1, +1 HD, +24, +24 HD) | Action (HD) | Comedy | Emotion | Hits (HD) | Nostalgie | Family (HD)

Sky Sport channels
1 (HD) | 2 (HD) | 3 (HD) | 4 (HD) | 5 (HD) | 6 (HD) | 7 (HD) | 8 (HD) | 9 (HD) | 10 (HD) | 11 (HD) | UHD | Austria | Bundesliga (HD, UHD)

Former channels
Premiere Serie | Sky Sport Info | Sky 3D | Sky Sport HD Extra
---
Italy
Free to air channels
TV8 | Cielo | Sky TG24

General channels
Sky Uno (HD, +1, +1 HD) | Sky TG24 (HD) | Sky Meteo 24 | Sky Arte (HD) | Sky Atlantic (HD, +1 HD) | Sky Primafila

Sky Cinema channels
Uno (HD, +24, +24 HD) | Due (HD, +24, +24 HD) | Collection (HD) | Family (HD) | Action (HD) | Suspense (HD) | Romance (HD) | Drama (HD) | Comedy (HD)
Sky Sport channels
24 (HD) | Uno (HD) | Football (HD) | Arena (HD) | Golf (HD) | NBA (HD) | Serie A (HD) | F1 (HD) | MotoGP (HD) | Sky Calcio (1 (HD) | 2 (HD) | 3 (HD) | 4 (HD) | 5 (HD) | 6 (HD) | 7 (HD) | 8 (HD) | 9 | 10 | 11 | 12 | 13)

Former channels
Sky Vivo | Sky Show | Sky Cinema Mania (HD) | Sky Cinema Italia (HD) | Sky Sport Mix HD | Sky Sport Extra (HD) | Sky Inside | Sky 3D | Sky Cinema Classics (HD) | Sky Cinema +24 (HD)
---
Other assets:
Amstrad CPC | Freeview (20%) | Iflix | Now TV (UK | Italy) | Sky España | Sky Media | Sky Switzerland (HollyStar | Sky Sport | Sky Show) | Sky Studios | Sky Vision | Sky News Arabia
Related: Tata Sky1 (India)
1Joint venture between The Walt Disney Company and Tata Group.
---
Former assets:
Sky Brasil | Sky México | SKY PerfecTV! (Japan) | Australian News Channel (Sky News Australia) | Sky Betting and Gaming (Sky Bet | Sky Bingo | Sky Casino | Sky Poker | Sky Vegas)

Community content is available under
CC-BY-SA
unless otherwise noted.