The Business Week
1929–1934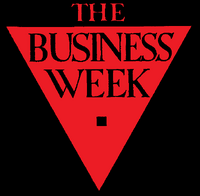 Business Week
1934–1942

1942–1957
1957–1961
| | |
| --- | --- |
| | LOGO MISSING |
1961–1971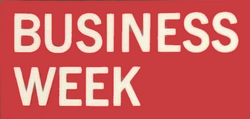 1971–1977

BusinessWeek
1977–1994

1994–2006

2006–2008

Bloomberg BusinessWeek
2009–2010
Following the sale of the magazine by McGraw-Hill to Bloomberg, the magazine received a very minor change to the logo, with the Bloomberg logo inserted in to the previous look. This was used for a very brief time-span of 5 months.
Bloomberg Businessweek
2010–present

The magazine received an extensive and drastic redesign in April 2010, thanks to designer Richard Turley, which introduced a new custom variant of Helvetica called Neue Haas Grotesk (also used in the logos of Verizon and Pinterest) and changed the magazine's approach in design to something more unique and, often, humorous.
The magazine received another redesign in June 2017, which simplifies the previous design and made it much more formal in tone. The actual logo stays the same, however it appears much more smaller on the magazine covers now.