2012-present
2012-2018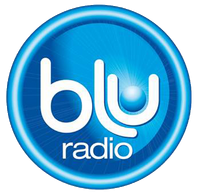 2018-present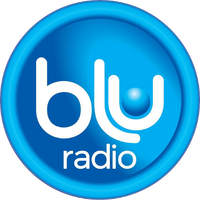 In May 2018, the logo undergoes slight modifications: the word "radio" is now with another typeface, and the shadow from the word "blu" is removed.
Blu Radio is a Caracol TV radio station that was born in 2012 with these frequencies:
Own frecuencies:
Bogota (Capital District / Cundinamarca): HJCK 89.9 FM
Cali (Valle del Cauca): HJSU 91.5 FM
Medellín (Antioquia): HJD78 97.9 FM
Barranquilla (Atlántico) and Santa Marta (Magdalena): HJH27 100.1 FM
Montería and Sahagún (Córdoba) and Sincelejo (Sucre): HJL37 96.0 FM
Bucaramanga (Santander): HJHX 960 AM
Cartagena (Bolívar): HJOM 1090 AM
Armenia (Quindío) and Bugalagrande (Valle del Cauca): HJQ43 94.1 FM
Pereira and Belen de Umbria (Risaralda) and Manizales (Caldas): 107.1 FM
Neiva and Algeciras (Huila): HJM47 103.1 FM
Tunja and Paipa (Boyacá): HJH87 103.1 FM
Villavicencio and San Martín (Meta): HJN42 96.3 FM
Affiliates:
Sincelejo (Sucre): HJNI 1370 AM (Radio Sabanas).
Valledupar (Cesar): HJC24 105.7 FM (Maravilla Stereo).
Yopal (Casanare): HJE77 107.7 FM (Manantial Estéreo).
Florencia (Caquetá): HJI61 93.1 FM (La Caqueteña).
Guamo (Tolima): HJJB 1090 AM (Click Radio).
Armenia (Quindío): HKK50 92.1 FM (Cordillera Stereo).
Cúcuta (Santander North): HJBF 1040 AM (La Voz Del Norte).
Television
---
---
---
---

Radio
---
---
---
---
---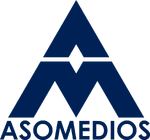 TV stations in Colombia (TDT)
Bogotá & Cundinamarca

Medellin & Antioquia


Cali, Valle del Cauca & Chocó


Cauca


Ibagué & Tolima


Northern Santander & Santander


Atlántico, Cesar, Córdoba & Sucre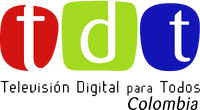 Community content is available under
CC-BY-SA
unless otherwise noted.