BoBoiBoy is a Malaysian animated series produced by Animonsta Studios. The series first premiered on 13 March on TV3 & 18 June 2011 on Disney Channel, ending on 11 June 2016 after 3 seasons. A sequel series - BoBoiBoy Galaxy - first premiered on 25 November 2016, and is currently still running.
BoBoiBoy
Early promo
2009-2010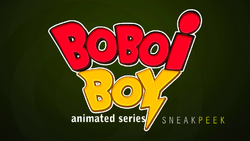 Official logo
2011-2016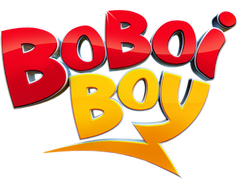 BoBoiBoy: The Movie
Early promo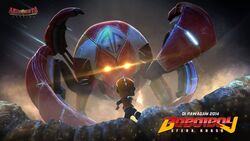 The widescreen film - initially titled as BoBoiBoy: Sfera Kuasa - was originally slated to be released in 2014, but was postponed to 2015 for unknown reasons; the series' official Facebook page announced that it would be postponed again again until 2016.
Official logo

The film was rebranded to BoBoiBoy: The Movie on its official release.
BoBoiBoy Galaxy
BoBoiBoy Galaxy is the sequel to the original series, focusing more on an adventure based storyline and will have a total of 40 episodes. It was first aired on 25 November 2016 on TV3.
Early promo
2014-2016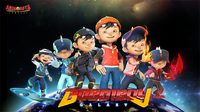 Official logo
2016-present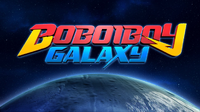 Community content is available under
CC-BY-SA
unless otherwise noted.