Contents

1993–2000
2001–2006
2006–2008
2008–2010
2010–2014
2014–present
Boomerang (block)
1993–2001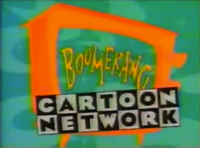 Boomerang was first introduced on November 1, 1993 (six months after the original introduction of Cartoon Network) as a block on Cartoon Network for classic cartoons ranging all the way back to the early 1900's. Prior to early 2000, it didn't have a proper logo. Thus, like Nick at Nite, its logo was constantly different along with a different theme for the block. Sometime prior to the rise of the channel of the same name, it started using the following logo, especially during the pre-launch animation of the channel.
Boomerang (TV channel)
2001–2006
2006–2014
2006–2008
In goal to get the network more rentable, in 2006, Boomerang was relaunched as an all-aged children's channel which graphic brand was so similar to the Indian TV channel Pogo.
2008–2010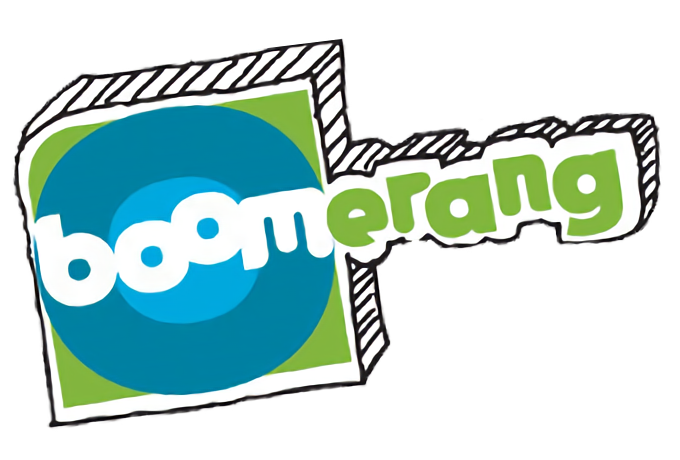 2010–2014
2014–present 
On September 28, 2014, Boomerang in Latin America rebranded using the 2014 logo, as part of Boomerang's ongoing global rebrand. On February 16, 2017, In the chilean cable operator VTR lanched Boomerang HD in signal 725.
Community content is available under
CC-BY-SA
unless otherwise noted.