1957–196?
196?–197?
197?–198?
198?–199?
199?–2007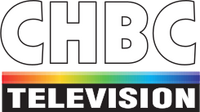 In 2006, CHBC joined CH, but kept using this logo.
2007–2009
This logo was originally used for the CHBC's newscasts from 2007 to 2010, as the de facto station branding from 2007-2009, and has been used as an alternate logo since August 31, 2009. The logo is still used on the station's website.
2009–present
On September 1, 2009, CHBC joined the Global Television Network, and renamed itself Global Okanagan.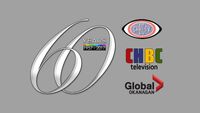 In 2017, the station celebrated its 60th anniversary of broadcasting.
Community content is available under
CC-BY-SA
unless otherwise noted.