CK Hutchison Holdings Limited is a Cayman Islands–registered multinational conglomerate headquartered in Hong Kong. The company was formed in March 2015 through the merger of Cheung Kong Holdings and its main associate company Hutchison Whampoa.
It is renowned for its five core businesses ‐ ports and related services, retail, infrastructure, energy, and telecommunications, which operates in over 50 countries.
Cheung Kong Holdings
1950–1975
1972–2015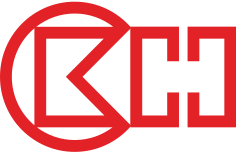 Robert Walker & Company
1860–1877
John D Hutchison & Company Ltd
1877–1977
The Hong Kong and Whampoa Dock Company Limited
1863–1977
Hutchison Whampoa Limited
1977–1997
1997–2015

CK Hutchison Holdings
2015–present
As part of a restructuring in 2015, Cheung Kong Holdings and Hutchison Whampoa merged to form CK Hutchison Holdings; Cheung Kong's logo was inherited to the new company.
External links
Affiliate company: CK Asset Holdings
---
Telecommunications:
Three: Europe: United Kingdom, Ireland (48), Austria, Denmark, Sweden (Hallon) | Asia: Hong Kong and Macau (Hutchison Telecommunications Hong Kong Holdings) | Indonesia (Hutchison Asia Telecom Group)

Other brands: Australia: Vodafone1 | Italy: Wind Tre2 (Business) | Sri Lanka: Hutch | Vietnam: Vietnamobile3

Defunct operations: Australia: Three1 | India: Hutch4 | Italy: Infostrada | United Kingdom: Orange
Acquired companies: Austria: Orange5 | Tele25 | Ireland: O26 | Sri Lanka: Etisalat7
Divested operations: Israel: Partner
---
A.S. Watson Group (75%)8:
European operations: Belgium: Ici Paris XL | Kruidvat | Germany, Poland, Hungary, Czech Republic and Albania: Rossmann (40%) | Latvia, Lithuania: Drogas | Netherlands: Ici Paris XL | Kruidvat | Trekpleister | PrijsMepper | Pour Vous | Turkey: Rossmann | Watsons | United Kingdom: Savers | Superdrug (Beautycard) | The Perfume Shop | Russia: Watsons | Ukraine: Watsons

Asian operations: Mainland China, Taiwan, Macau, Singapore, Thailand, Malaysia, Philippines, Indonesia: Watsons | Hong Kong: Watsons | ParknShop | Taste | Fusion | Great | Gourmet | SU-PA-DE-PA | Fortress | Watson's Wine
Other business: Hong Kong: Watsons Water | Mr. Juicy | Sunkist9
---
Infrastructure and Energy:
CK Infrastructure Holdings: United Kingdom: Northern Gas Networks | UK Power Networks | Seabank Power Station | Wales & West Utilities | Eversholt Rail | Hong Kong: Power Assets Holdings (Hongkong Electric Company) | Australia: Australian Gas Networks | SA Power Networks | New Zealand: Wellington Electricity

Other companies: Hutchison Ports | Husky Energy (40,2%) | Hong Kong Air Cargo Terminals10
---
Other assets:
TOM Group | CK Life Sciences | Hutchgo.com | WatsonsMall.com | Marionnaud11
---
Divested operations:
Asia: Star TV
---
Notes:
1Joint venture with Vodafone. Formerly operated under the 3 brand.
2Acquired from VEON.
3Joint venture with Hanoi Telecom.
4Acquired by Vodafone. Now part of Vodafone Idea Limited.
5Acquired from Orange S.A./Tele2 AB and merged into Hutchison Drei Austria.
6Acquired from Telefónica and merged into 3 Ireland.
7Acquired from Etisalat; the Etisalat brand is yet to be discontinued.
8Joint venture with Temasek Holdings.
9Under license.
10Joint venture with Jardine Pacific, Wharf Holdings and China National Aviation Holdings.
11Originally part of A.S. Watson Group until the group's IPO in 2014.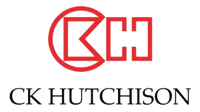 Community content is available under
CC-BY-SA
unless otherwise noted.