CNN Student News
1989-2016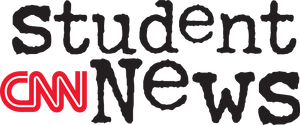 CNN Student News aired sometime on HLN until around 2014, when it was since then moved exclusively to CNN's website.
CNN 10
January 4, 2017-present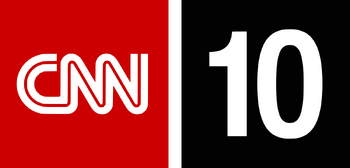 On the December 16, 2016 newscast of CNN Student News (which was, in fact, the last time it has been called CNN Student News), its host Carl Azuz stated that on January 5 of next year, it would become CNN 10, which basically translates to "CNN's 10 minutes of world news coverage" and reflects as more than a "student news" show. He also stated that CNN 10 will get some form of throwback by returning some segments that have been absent for a while, including the That's Random segment and the trivia segment.[1] The end of the announcement in the newscast was followed by a sneak peak of the intro animation that it may end up with when the Jan. 5, 17 newscast comes as CNN 10 on Jan. 4, 17. The last newscast as CNN Student News also had the last scene changed from a time-lapsed shot of the outside of the CNN Center in Atlanta, GA to the logo of the newly revealed CNN 10 above, unlike other Friday CNN Student News/CNN 10 shows since late 2013.
References
External Links