This page only shows primary logo variants.
For other related logos and images, see:
Contents

1984–1989
1989–1991
1991–1997
1997–2003
2003–2009
2009–2018
2018-present
Canal 12 is the sixth-oldest television channel in El Salvador; founded on December 15, 1984 by Jorge Emilio Zedán, it has been owned by Red Salvadoreña de Medios since 2016.
Canal 12 (first era)
1984–1989
The first version of its number 12 logo. It often featured an stylised T, symbolizing its ownership with Telesistema S.A. (until 1991).
1989–1991
The 12 changed of appearance and texture, while the T was replaced by 12 light blue stripes below.
1991–1997
The final version of its numeral 12. Commonly featured in CGI and with its slogan "Un Gran Canal".
TV Doce
1997–2003
| | |
| --- | --- |
| Designer:  | Javier García Rivera |

| | |
| --- | --- |
| Typography:  | Times New Roman |
During the period when the channel was owned by TV Azteca, the logo consisted of a green 1 and 2 in red and blue and a yellow dot, with "TV DOCE" in Times New Roman at the bottom.
Canal 12 (second era)
2003–2009
This would be the first logo used when the station was owned by AS Media.
2009–2018
It was a black disc surrounded by two thinnest crescents (white and blue) forming a disc as a reference to the flag of El Salvador, the white number "12" inside the disc, and the channel's slogan "Enciende tu tele" (until 2013, when its slogan was changed to "El 12 va con vos", which is still used today). In 2015, the channel was purchased by Albavisión. When RSM was founded in 2016, the channel joined with its sister channel TUTV in order to merge their company with Radio Sonora, ending the AS Media era.
2018–present
In July 2018, a new logo was adopted; similar to the previous logo, with the black disc becoming bigger as the slightly-separated number "2, the thinnest crescents were replaced to the blue tri-dimensional ribbon surrounding the disc, and the slogan is still using without the name of the channel on the text. This logo is the first used when the station was - and is - under Albavisión ownership.
TV stations in the Metropolitan Area of San Salvador
---
Defunct stations:

Part of Albavisión
---
Television channels
TUTV | Canal 12
---
Radio stations
Radio Sonora (El Salvador)
---
Other assets
Escuela de Comunicaciones RSM
---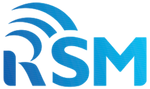 Television channels
Bolivisión | RTS | TVC | La Tele | Canal 13 | Chapin TV (3 | 7 | 11 | 13 | TN 23) | Grupo VTV (TV12 | Tele21 | Picosa TV) | Grupo Ratensa (2 | 9 | 10 | 11) | SNT (Paravisión | C9N | SUR TV Itapúa) | A7 (A21)
---
Part of Albavisión
---
Television channels
TUTV | Canal 12
---
Radio stations
Radio Sonora (El Salvador)
---
Other assets
Escuela de Comunicaciones RSM
---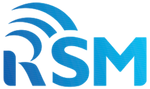 Part of Albavisión
---
---
---
---
Current: ATV Noticias (Matinal | Al Estilo Juliana | Central | El Deportivo) |

La Gran Premiere

| Magaly TV |

Canto Andino

|

De Película

|

Día D

|

Nunca Más

| JB en ATV |

Lo que Callamos las Mujeres

|

Día 6

|

Pancho S.O.S

| Mi Gente Dice | Andrea |

Rumbo a Tokio 2020

|

Deportv
---
Former: Perú al Día | Maestra Vida | Afición Deportiva | Disco Nueve | Uno Más Uno | El Noticiero del Nueve | Documento | El Súper Show del Tío Ronco | El Pueblo Pregunta | La Semana | Domingos para la Juventud | La Olla | Lola es Siempre Lola | El Dedo | Telenovelas | Hits del Momento Musical | 123 | Esta Noche | Cabildo Metropolitano | Juntos Pero No Revueltos | Hits | Domingo Gigante | Fuego Cruzado) | 557 Magazine | Regresa | JB, el Imitador | Regina | La Perricholi | Dibujilandia | Las Mujeres de mi Vida | Bolero | En Directo | De Dos a Cuatro | Sinvergüenza | Travesuras con Monchi | Hora 25 | ATV Kids | Campaneando | 3,2,1...¡Juego! | Después del Fútbol | En Directo | De Colores | En Persona | Tiempo Real (Extra) | Pese a quien le Pese | Aquí y Ahora | Sin Censura | Pecado Original | Caiga Quien Caiga | Todo o Nada | Luna Negra | Sabor y Salsa | Loca TV | Gente Jo | El Show de Coco Giles | Piececitos | Gente que Busca Gente | Noches de Badani | El Mañanero Andino | Los Cincorregibles | El Equipo al Día | El Equipo de Goles | Los Cómicos de la Calle | Mónica | ATV Toons | Sarita Colonia | El Show del Mundial | Nuestro Negocio | Camino a la Fama | Red de Noticias | Creciendo con tu Bebé | Canto Andino | Karina y sus Amigos | Mango | Trato Hecho | Que Tal Mañana | Los Dumis | Condominio S.A. | Con Buena Onda | QTM Te Pone al Día | Fuego Cruzado | Laura en Acción | El Meridiano | Global Noticias | Ponte al Día con ATV | Hola a Todos | Chollyshow | Que Vivan las Mujeres | Mega Show | El Noticioso | Super Humor | Entre Peloteros | Laura para Todos | La Beca | El Peliculón | Dame Que Te Doy | Combate (El Origen del Origen | El Estelar del Humor | Diez | Hora Nueve | Trampolinazo | La Hora Macabra | El Cartel del Humor | #EsNoticia | Fábrica de Sueños | Peru's Next Top Model | Secretos de Telenovelas | Historias Secretas | A Todo o Nada | Atrapa el Millón | Mujeres Arriba | Sala de Espera | Aquí y Ahora | Cuéntamelo Todo | CNA-Central de Noticias ATV | La Revista Sábado | Beto a Saber | Segunda Opinión | Misión Rusia 2018 | ATV Espectáculos | Oe, ¿Es en Serio? | Mi Gente Dice: La Gala | Vivir Mejor
---
ATV+ original programming
Noticias Al Día

|

En Contacto

|

+Deportes

|

+Q Noticias

|

Estación Central

|

Sin Rodeos

|

Punto de Vista

|

Medio Pasaje

|

Pasión por los Fierros

|

El Show de la Fé

|

Maestrísimo
---

Nuevo Día

(

Noticias

|

Magazine

) |

Raíces

|

TV Noticias

(

Matinal

|

Central

)
---

---
---
---

---
Cinema chains
AlbaCinema (Guatemala) | Cinemas (Nicaragua)
---
Former assets
El Nueve
---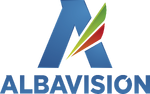 Part of Grupo Salinas
---
Television channels
Free-to-air channels
Azteca Uno | Azteca 7 | ADN 40 | A Más
Cable and satellite channels
Noticias | Clic | Corazón | Mundo | Cinema | Azteca Mexico
Regional divisions
TV Azteca Jalisco | TV Azteca Laguna | TV Azteca Noreste | TV Azteca Veracruz | Azteca Yucatán
International Free-to-air channels
Azteca América | TV Azteca Guatemala (Canal 31 | Canal 35) | TV Azteca Honduras | Romanza+ África
Former affiliated channels
TV Doce | TV Cuatro | La Red
---
Soccer teams
Club Atlas de Guadalajara
---
1990s
1993: El peñón del amaranto
1994: A flor de piel
1995: Con toda el alma
1996: Nada personal | Te dejaré de amar | Tric trac
1997: Rivales por accidente | Al norte del corazón | Mirada de mujer | Demasiado corazón | La chacala
1998: Chiquititas | Señora | Perla | La casa del naranjo | Tentaciones | Azul tequila | El amor de mi vida | Tres veces Sofía
1999: Yacaranday | Romántica obsesión | Catalina y Sebastián | Marea brava | La vida en el espejo | El candidato | Háblame de amor | Besos prohibidos
---
2000s
2000: Ellas, inocentes o culpables | Todo por amor | La calle de las novias | Golpe bajo | El amor no es como lo pintan | Tío Alberto
2001: Amores, querer con alevosía | Como en el cine | Cuando seas mía | Lo que es el amor
2002: Agua y aceite | Por ti | El país de las mujeres | Súbete a mi moto | La duda
2003: Enamórate | Un nuevo amor | Mirada de mujer, el regreso | Dos chicos de cuidado en la ciudad | La hija del jardinero
2004: Soñarás | Belinda | La heredera | Las Juanas | Los Sánchez
2005: La otra mitad del sol | Top models | Amor en custodia | Machos
2006: Amor sin condiciones | Amores cruzados | Montecristo | Campeones de la vida | Ángel, las alas del amor
2007: Se busca un hombre | Mientras haya vida | Bellezas indomables
2008: Vivir sin ti | Tengo todo excepto a ti | Alma legal | Pobre rico, pobre | Deseo prohibido | Contrato de amor | Cachito de mi corazón | Secretos del alma
2009: Eternamente tuya | Vuélveme a querer | Pasión morena | Pobre diabla | Mujer comprada
---
2010s
2010: La loba | Vidas robadas | Quiéreme tonto | Prófugas del destino | Entre el amor y el deseo
2011: Emperatriz | Cielo rojo | Huérfanas | A corazón abierto
2012: La mujer de Judas | Quererte así | Amor cautivo | Los Rey | La otra cara del alma
2013: Vivir a destiempo | Destino | | Secretos de familia | Corazón en condominio | Hombre tenías que ser | Prohibido amar
2014: Siempre tuya Acapulco | Las Bravo
2015: Así en el barrio como en el cielo | UEPA! Un escenario para amar | Caminos de Guanajuato | Tanto amor
2017: La fiscal de hierro | Nada personal | Las malcriadas | 3 familias | La hija pródiga
2018: Educando a Nina``
2000s
2000: Lo que callamos las mujeres
2002: Sin permiso de tus padres
2005: Ni una vez más
2006: Deja que la vida te despeine
2008: Noche eterna
---
2010s
2010: Drenaje profundo
2011: Lucho en familia | Bajo el alma
2012: La Teniente
2016: Un día cualquiera | Entre correr y vivir | Rosario Tijeras
2017: El César | Dos lagos
2018: Tres Milagros
2019: María Magdalena | Hernán
---
2020s
2020: La bandida | Desaparecida
``
---