For the Ecuadorian channel, see Canal Uno (Ecuador).
This page only shows primary logo variants.
For other related logos and images, see:
Contents

1954-1956
1956-1963
1963-1979
1979-1982
1982-1984
1984-1987
1987-1990
1990-1992
1992-1994
1994-1997
1998-2002
2002-2003
2003-2011
2011-2014
2014-2017
2017-present

Canal 1, formerly known as HJTV-2, HJRN-TV, Televisora ​​Nacional de Colombia, Canal Nacional, Primera Cadena, Primera Cadena Color, Cadena 1, Cadena Uno and Canal Uno is a Colombian television channel of varied programming founded on June 13, 1954 (Public channel) and August 14, 2017 (Private channel) and is owned by Plural Comunicaciones, and the Gobierno de Colombia.
HJTV-2 / HJRN-TV
1954-1956
pre-Inravisión era
The channel's logo represents the Colombian coat of arms.
Televisora Nacional de Colombia
1956-1963
The text on the logotype was changed to a sans-serif font.
Inravisión Canal Nacional (1963-1972); Inravisión Primera Cadena (1972-1979)
1963-1979
Inravisión Primera Cadena Color
1979-1981
Due to the rise of color television in Colombia, the logo representing the network was blue.
1982-1983
Inravisión Cadena 1
1984-1987
1987-1989
1990-1991
Inravisión Cadena Uno
1992-1994
In 1992 due to the new programming of the semipublic channels, Cadena 1 became known as Cadena Uno.

1994-1997
Canal Uno
Inravisión era
1998-2002
On New Year's Day 1998, Cadena UNO became known as Canal Uno with a new logo design and new graphics.
2002-2003
Late-Inravisión/RTVC era
2003-2011
2011-2014
2014-2017
Canal 1
2017-present
Plural era
DESIGNER
MullenLowe SSP3
TYPOGRAPHY
Neo Sans (modified)
USAGE
Official
In 2017, a new logo was introduced as part of the channel's new direction to become yet another alternative to the private channels.
Radio
---
---
---
---
---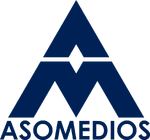 Bogotá:

---
Medellín:

TV stations in Colombia (TDT)
Bogotá & Cundinamarca

Medellin & Antioquia


Cali, Valle del Cauca & Chocó


Cauca


Ibagué & Tolima


Northern Santander & Santander


Atlántico, Cesar, Córdoba & Sucre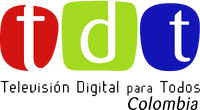 Community content is available under
CC-BY-SA
unless otherwise noted.