Chocolate Carlos V
1978–198?
The first logo of Chocolate Carlos V. It contains the image of Emperor Charles V, and a version of his coat of arms. The brand was owned by La Azteca S.A. de C.V., property of Quaker Oats since 1970.
198?–198?
Carlos V
198?–199?
Carlos V marketed for English-language markets.
199?–1995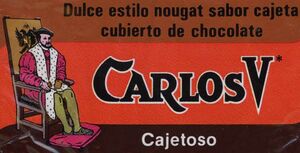 1995–1995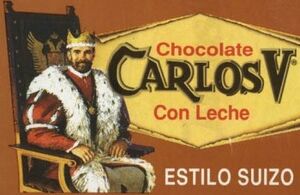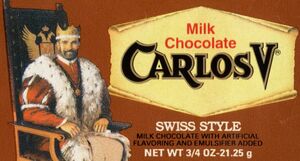 1995–200?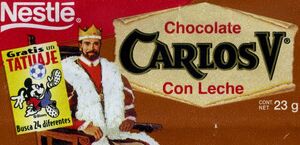 The brand was sold to Nestlé in 1995.
200?–2014

Variant whith the king/emperor as mascot of the brand.
2014–2015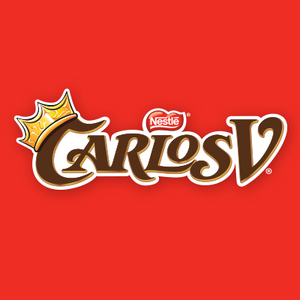 2015–present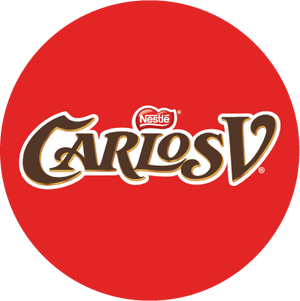 The crown of the letter "C" was removed.
External links