Line 9:
Line 9:
 

=== 1996–1997 ===

 

=== 1996–1997 ===

 

[[File:What A Cartoon!.png|center|250px]]

 

[[File:What A Cartoon!.png|center|250px]]

 
+

=== 1997 ===

 

[[File:Wac show.png|center|250px]]

 

[[File:Wac show.png|center|250px]]

 
 
---
Revision as of 21:11, 3 September 2019
Cartoon Cartoons (often known as Cartoon Cartoon) is a name used by Cartoon Network for its 15 original animated series.
World Premiere Toons
1995–1996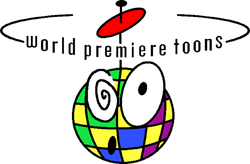 The Cartoon Cartoons first appeared as shorts on a program called World Premiere Toons (later known as The What a Cartoon! Show, and The Cartoon Cartoon Show) created by Fred Seibert.
What a Cartoon!
1996–1997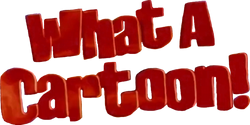 1997
Cartoon Cartoons
1996 (prelaunch/unofficial)
1997–1998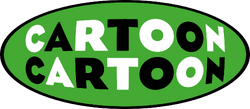 Cartoon Network introduced the Cartoon Cartoon brand between July (for a friday night programming block) and in November (for the first Cartoon Cartoon Weekend).
The first logo consisted of the letters taken from the 1992-2004 Cartoon Network logo (except the word "Network" is replaced with "Cartoon" again) placed on a green oval and making into a bulge effect.
1998-2003; 2005-2008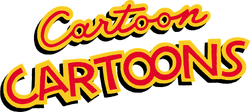 The second logo consisted of the typeface taken from the Powerhouse era bumpers, featuring a script typeface on the first "Cartoon".
The logo first appeared on a promo for the 1998 Cartoon Cartoon Weekend during fall and also appeared on a bumper for The Powerpuff Girls, where the girls are fighting over a red ribbon and later forming the words.
This logo lasted more than five years until the brand being discontinued in June of 2003. On September 12, 2005, the logo was brought back and this time it was only used for The Cartoon Cartoon Show until its last broadcast on June 1, 2008.
The Cartoon Cartoon Show
2000-2003
Cartoon Cartoon Summer
2000, 2001
Cartoon Cartoons, The Top 5
2002, 2003
Other
Community content is available under
CC-BY-SA
unless otherwise noted.