1994–2016
NOTE: The animation shown on a gallery only refers to the speed or movement of circles coming out behind the 1992–2004 Cartoon Network logo. The 1992 CN logo, Service Mark/Trade Mark (SM/TM) symbols, and parent company byline, however, do not have an animation at all.
1999–2001; 2003–2016 (Time Warner byline version)
1999–Late 2014 (Service Mark (SM) symbol version)
Late 2014–2016 (Trade Mark (TM) symbol version)
2004–2011
2012–present
2012, 2016–2019
In-credit logos
NOTE: On-screen logos that play the Cartoon Cartoons jingle (like the network's 1999–2016 Ripple endtag) are marked with an asterisk.
Videos
Fixed-line telecommunications:
---
---
---
---
---
---
---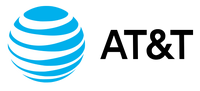 Community content is available under
CC-BY-SA
unless otherwise noted.