1982–1996, 2007
1991 (unused)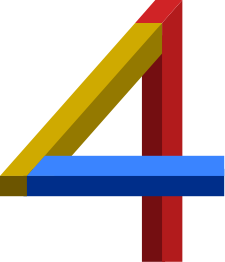 In 1991, a new Channel 4 logo was designed by award-winning designer/director Matt Forrest of Snapper Films but the design was never used.
1996–1999
1999–2004
This article or section lacks a former logo at the moment.
You can help Logopedia by uploading it here.
2004–2015
2015–present
Red Triangle
1986–1987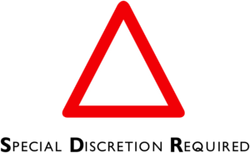 In late 1986 and early 1987, Channel 4 broadcast a series of provocative art house films. These films, when theatrically released, were rated X (later 18) by the British Board of Film Classification. Prior to and during each broadcast, a warning symbol was shown advising that 'special discretion' was required. Despite negative publicity gained following presenting the symbol to the press, the films achieved high audiences figures for their late, often past midnight, time slot. It soon transpired that these audiences had expected significant titillation rather than Art House and thus viewing figures quickly declined back to regular levels. As a result, the Red Triangle strand was retired in early 1987.