2004-2019
2004-2010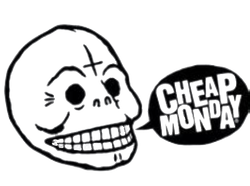 Their logo of a skull originally included an inverted crucifix. The designers of the logo, Björn Atldax and Karl Grandin of the design group Vår, meant it as an anti-Christian statement, citing the religion as the cause of many wars.
2010–2019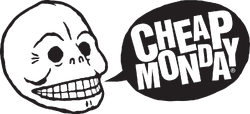 In January 2010, the logo was altered with the inverted crucifix on the skull's forehead replaced by a single vertical line.
As of November 2018, H&M announced that they would be closing their Cheap Monday brand due to poor sales. The closure of the business was completed in June 2019.
Community content is available under
CC-BY-SA
unless otherwise noted.