Chee-tos
1948–1963
Cheetos was introduced in 1948 as Chee-tos.
1963–1981

1981–1995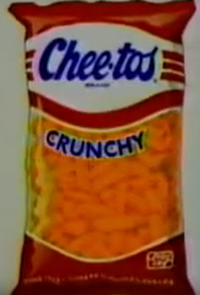 In the early 1990s, Chester Cheetah's image was added to the packaging. This logo was reintroduced for a limited time in 2011 for the "crunchy" and "puffs" Cheetos.
1995–1998
Cheetos
1996-1998 (international)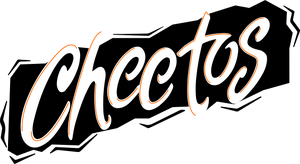 1998–2001 (North America), 1998–2012 (international)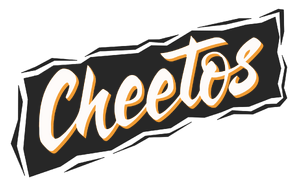 In 1998, Chee-tos changed its name into Cheetos in North America. A yellow version of this logo was still used until 2012 in other countries such as Indonesia.
2001–present (international), 2012–2021 (Indonesia)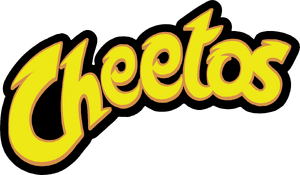 In 2001, Cheetos unveiled a new logo in North America. This logo began to be used in Indonesia from late 2012 until August 2021, when Indofood would integrate the brand into Chiki brand after the end of partnership due to acquisition of PepsiCo shares of Indofood Fritolay Makmur.
2010–2014 (Russia)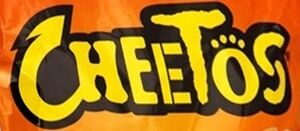 | | |
| --- | --- |
| | SVG NEEDED |
In early 2010, this logo started to be printed on Russian packaging.