1989–1992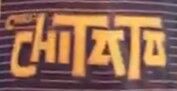 | | |
| --- | --- |
| | BETTER LOGO NEEDED |
Chitato originated from Chiki Potato, thus on Chitato's early years, its packaging featured the Chiki brand. During this time, Chitato potato chips came with wave-cut and flat-cut variants, each came with 3 different flavors. This logo has a Japan-esque feel in it.
1992–2002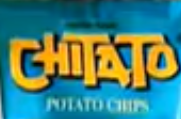 | | |
| --- | --- |
| | BETTER LOGO NEEDED |
In 1992, Chitato slightly modified its Japan-esque logo, and no longer uses Chiki branding on its packages, allowing it to become an independent brand. Later on, Chitato discontinued its flat-cut potato chips variant, which would not be seen again until Lay's brand in Indonesia was rebranded into Chitato Lite in August 2021.
2002–present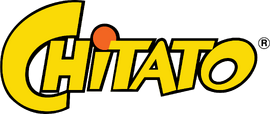 In 2002, Chitato modernized its logo and began to market itself towards youth demographic. Its iconic slogan, "Life is Never Flat", was introduced in 2008.