2007–2013 (iPod Touch) 2008–2013 (iPhone) and 2010-2013 (iPad)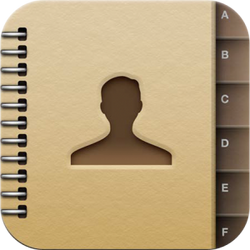 This logo was only used on the iPod Touch in iPhone OS 1. Later, in iPhone OS 2 from 2008, it was added to the iPhone. The app would also make it to the iPad at its launch. Basically, this logo was used from iPhone OS 1 in 2007 to iOS 6 in August 2013.
2013–2017

This logo is used since iOS 7 to iOS 10 in 2013-2017
2017–2019

This icon is used from iOS 11 till iOS 12.
2019–present
This icon is currently used from iOS 13, and iPadOS 13.