2003-200?
Coop X-tra was launched in January 2003 to become the brand for discount products in all of Coop Norden. It replaced local discount brands, such as Blåvitt in Sweden and XP in Norway.
200?-2015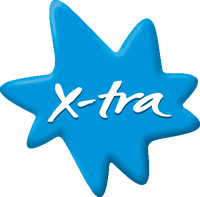 "Coop" was soon dropped from the logo and it became known simply as X-tra.
2015-present
In early 2015, they changed their logo.